set options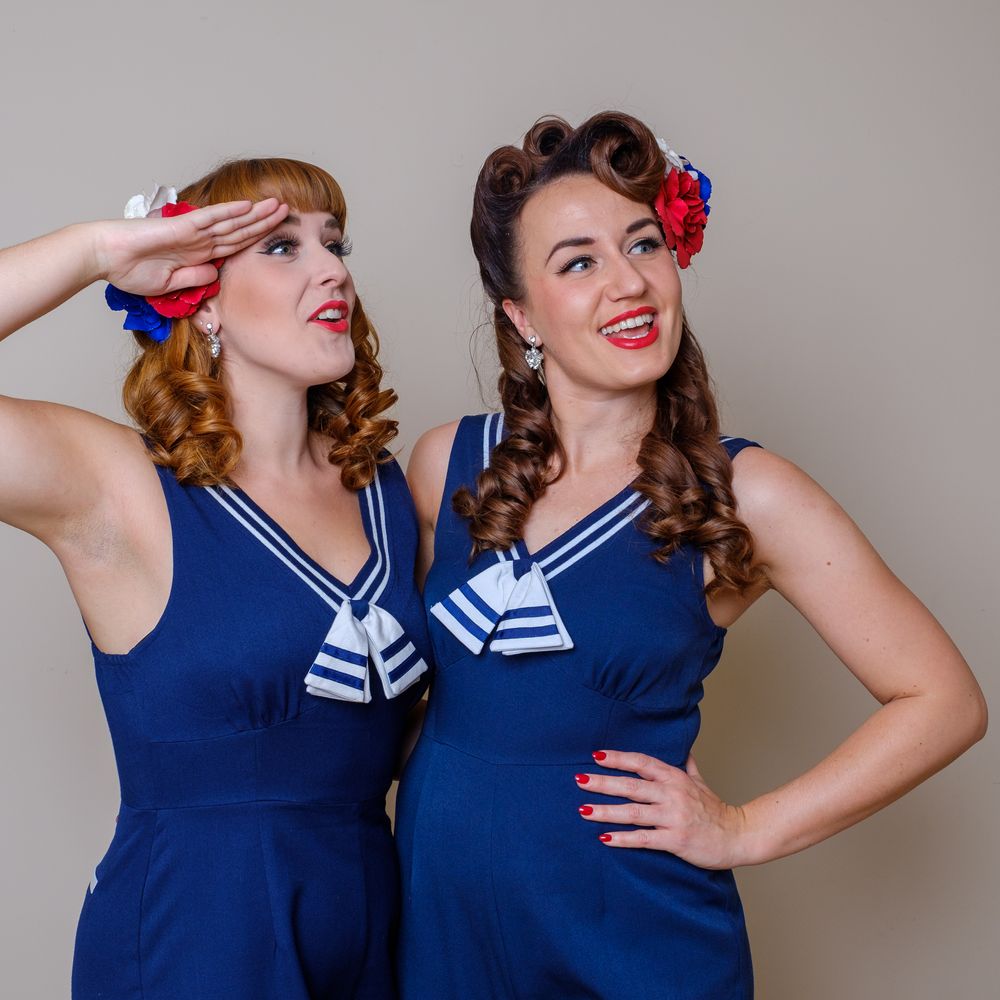 Booking The Dulcettes
The Dulcettes are already taking bookings for 2021 and beyond with the hope that the entertainment industry and guidelines will be back to normal. Generally the girls perform either: 
- One 1 Hour set
- Two 45 Minutes or 1 Hour Sets
- Three 45 Minute sets 
Or, at an all day event the girls will quite often perform 20 or 30 minute sets throughout the day. 
Prices will vary depending on location and set length. All options will include the use of The Dulcettes PA system. The girls travel all over The UK and beyond and will start to charge for travel for locations an hour away from Folkestone, Kent. 

To enquire about booking The Dulcettes click below! 
virtual performances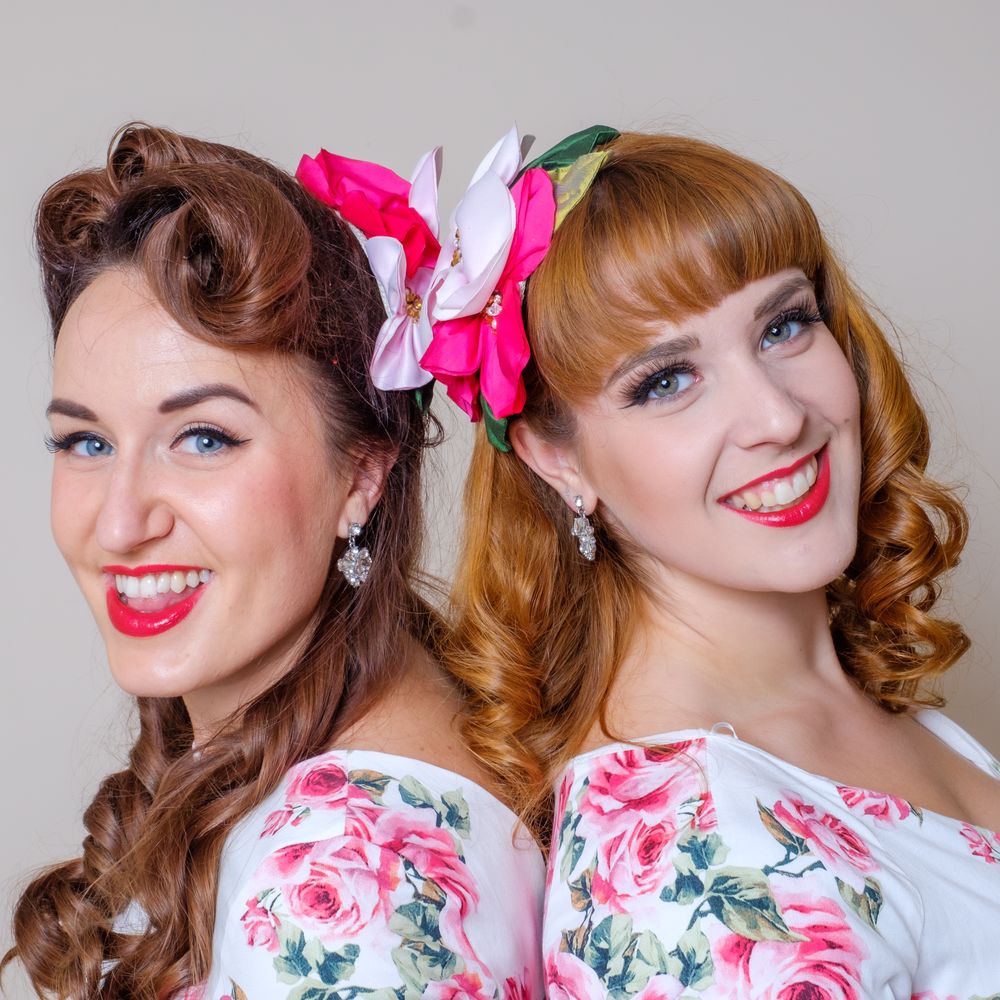 Private Livestreams
The Dulcettes have taken the internet by storm throughout Lockdown and have been entertaining you all through the screens! Contact the girls if you're interested in having your own one hour private Livestream.
Video Messages
Is it your loved ones Birthday, or a special occasion? Contact The Dulcettes for information on how they can record a Personal video message of up to 10 minutes for you! 
socially distanced performances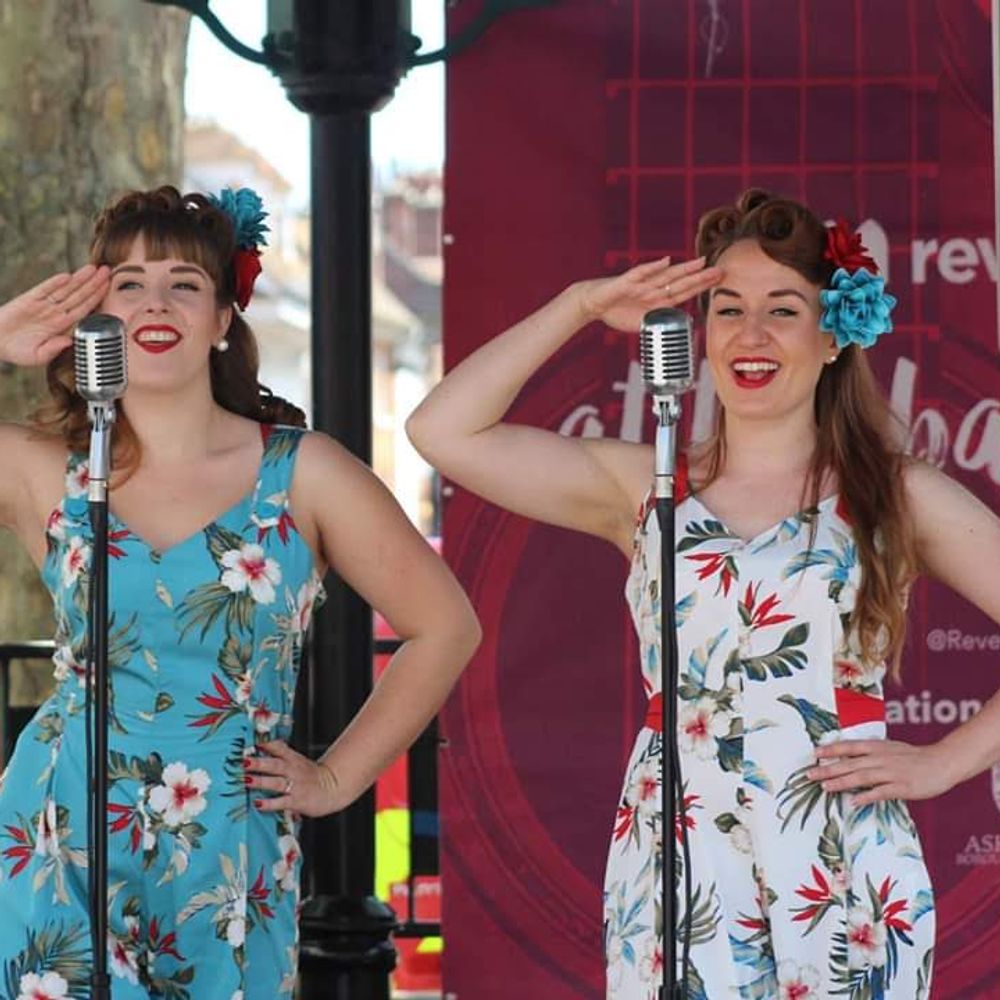 Pop Up Performances
Whether it be in your garden, or on your driveway The Dulcettes can still perform for you!  With a minimum performance time of 30 minutes, or a maximum two 45 minute sets, the girls will entertain you from the comfort of your own home. 
Outdoor venues/ Celebrations
As of the 17th of May 2021 musicians are allowed to perform to audiences of up to 30 people (including The Dulcettes). So if you're a pub garden, bandstand, or outdoor venue we can now entertain for you! 
Contact us for more information!